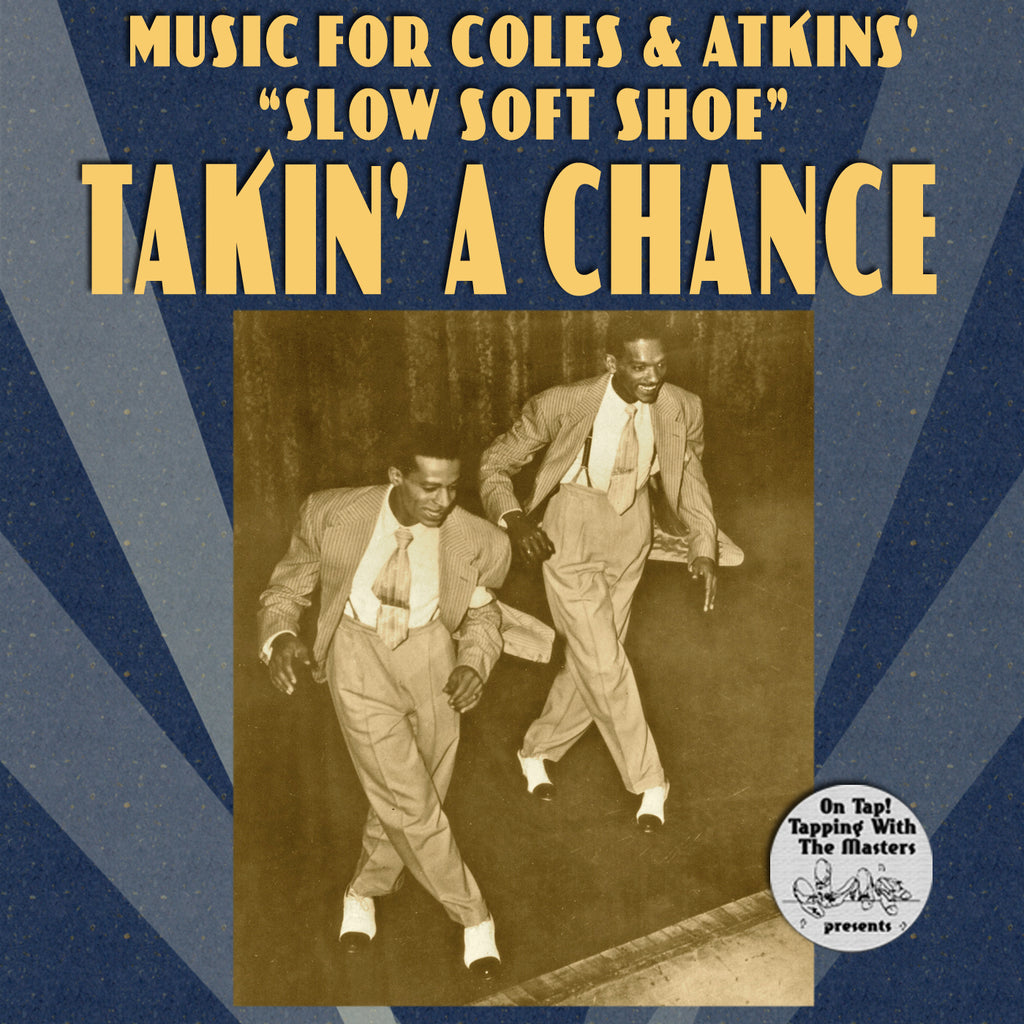 Rusty's & On Tap
Coles & Atkins Soft Shoe - Music
Music for Coles & Atkins "Slow Soft Shoe"
Taking A Chance On Love

Sam Weber presents the perfect music arrangement for dancing to Coles and Atkins' Slow Soft Shoe.
Coles and Atkins were the quintessential "Class Act," setting the standard for elegance in the world of tap.
Their most outstanding number was their "Slow Soft Shoe." What set their dance apart was the seemingly perilous slowness of it. Each step was executed in graceful symmetry that was absolutely breathtaking.
Learn Coles & Atkins Slow Soft Shoe
If you don't know the number yet, you can learn the dance from Sam Weber in our Tapping With The Masters Series through our digital download or DVD HERE
---
More from this collection